Centurion's Multi-Gear Bypass Loppers are a strong, lightweight and reliable addition to every gardener's tool collection.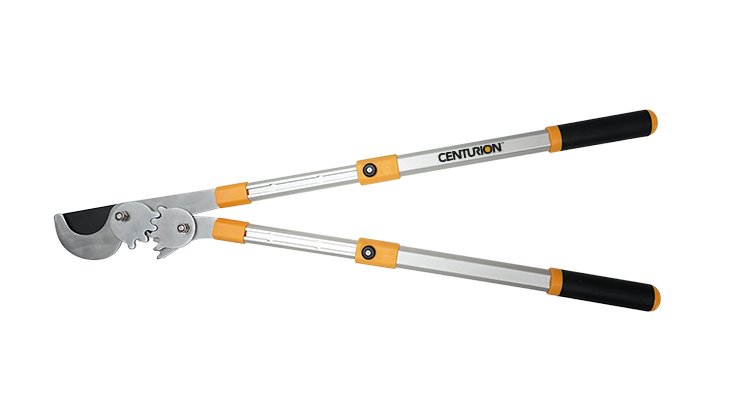 Makes clean cuts up to 1 ¾-inch branches
One of the things that make Centurion's Multi-Gear Bypass Loppers so special is the gear and design of the cutting blades. Using high quality fully hardened carbon steel, the cut is clean and effortless. The double gear design gives you greater leverage and 2X the cutting power. The powerful double gears are fully hardened steel and allow you to cut through thick branches with minimal effort.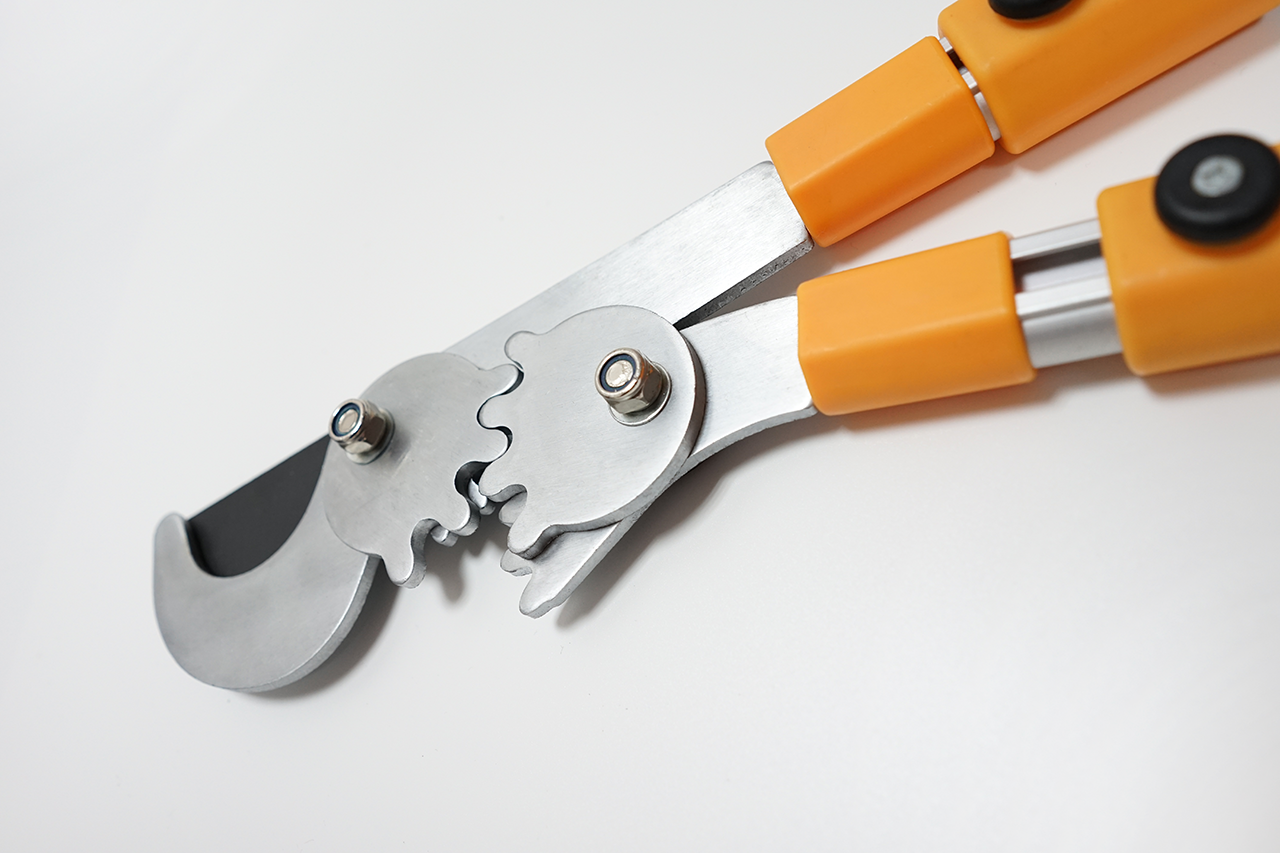 No need to worry about sap sticking to the blades
The non-stick blade coating helps keep the blades from gumming up which allows for a cleaner and easier cut with less damage to your plants and trees. Ideal for use on all trees but especially handy for pine and other trees with sticky sap. These blades last longer and require less frequent sharpening.

Strong lightweight handles and non-slip grips
The strong lightweight aluminum alloy handles keep the overall weight at a minimum. This makes Centurion's Multi-Gear Bypass Loppers the perfect choice for regular everyday use. Using an easier and more reliable pin-locking button mechanism rather than the traditional twist locking methods, Centurion Multi-Gear Bypass Loppers stay locked in place even when fully extended. The cushioned non-slip grips further enhance control and comfort.

Great leverage and reach
Extendable up to 33 inches, the telescopic handles provide extra reach and great leverage for thicker branches and can easily be retracted to a comfortable 27 inches for smaller cutting jobs where more control is needed.