Centurion All-Season Leaf and Lawn Cleanup Set will be at the top of every gardener's wish list this year.
A complete set of ergonomically designed tools that are engineered for efficiency and durability.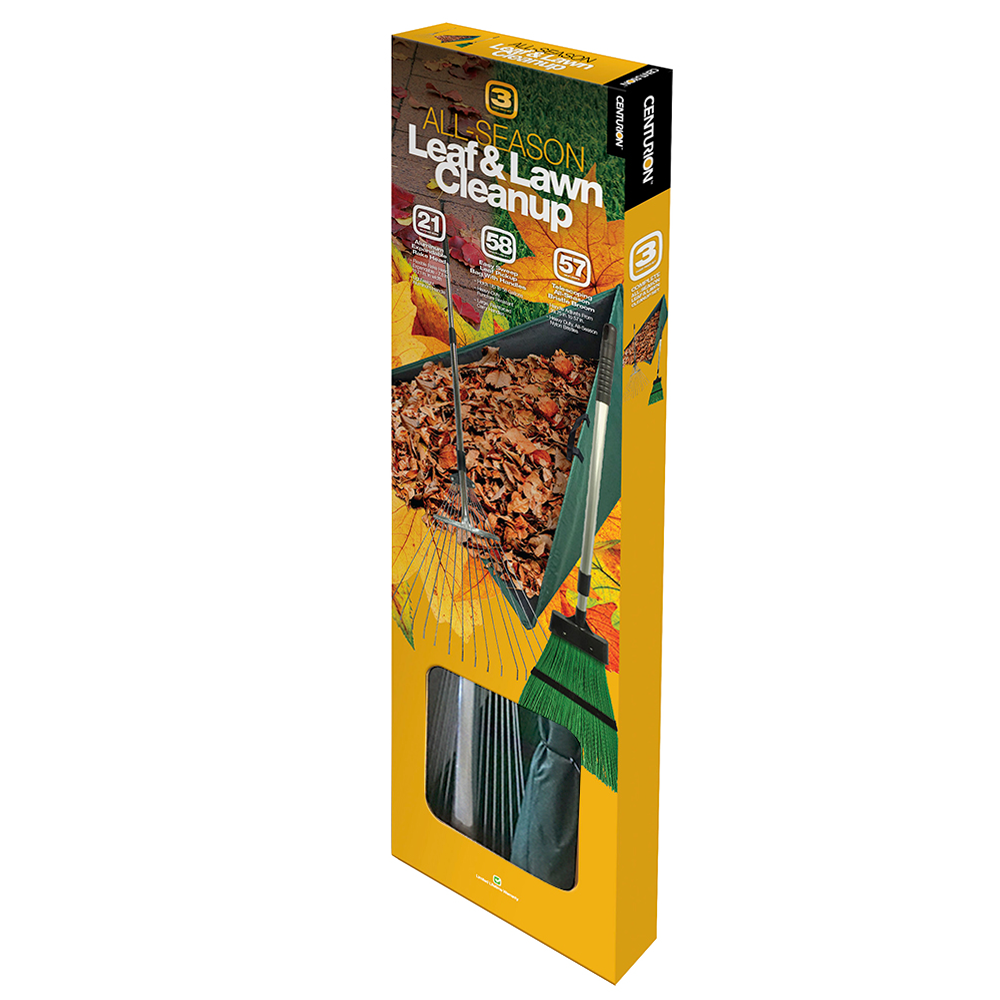 Telescoping All-Season Bristle Broom
With its telescoping handle adjustable from 39¾-inches to 57-inches, this broom suits the needs of every gardener. Once fully extended, it's ideal for getting into those hard to reach places like under the car or between the shed and greenhouse. Perfect for the patio or driveway, Centurion Telescoping All-Season Bristle Broom features heavy-duty nylon bristles which will weather all conditions rain or shine.

Aluminum Expandable Rake Head
The lightweight aluminum handle keeps the overall weight at a minimum. This makes the Centurion Aluminum Expandable Rake Head the perfect choice for regular everyday use. With the 15 flat tine head expandable from 7½-inches to 21-inches in width, you are able to access smaller areas that are difficult for conventional rakes. Once fully expanded, big jobs are made easier and faster, saving your back and your time.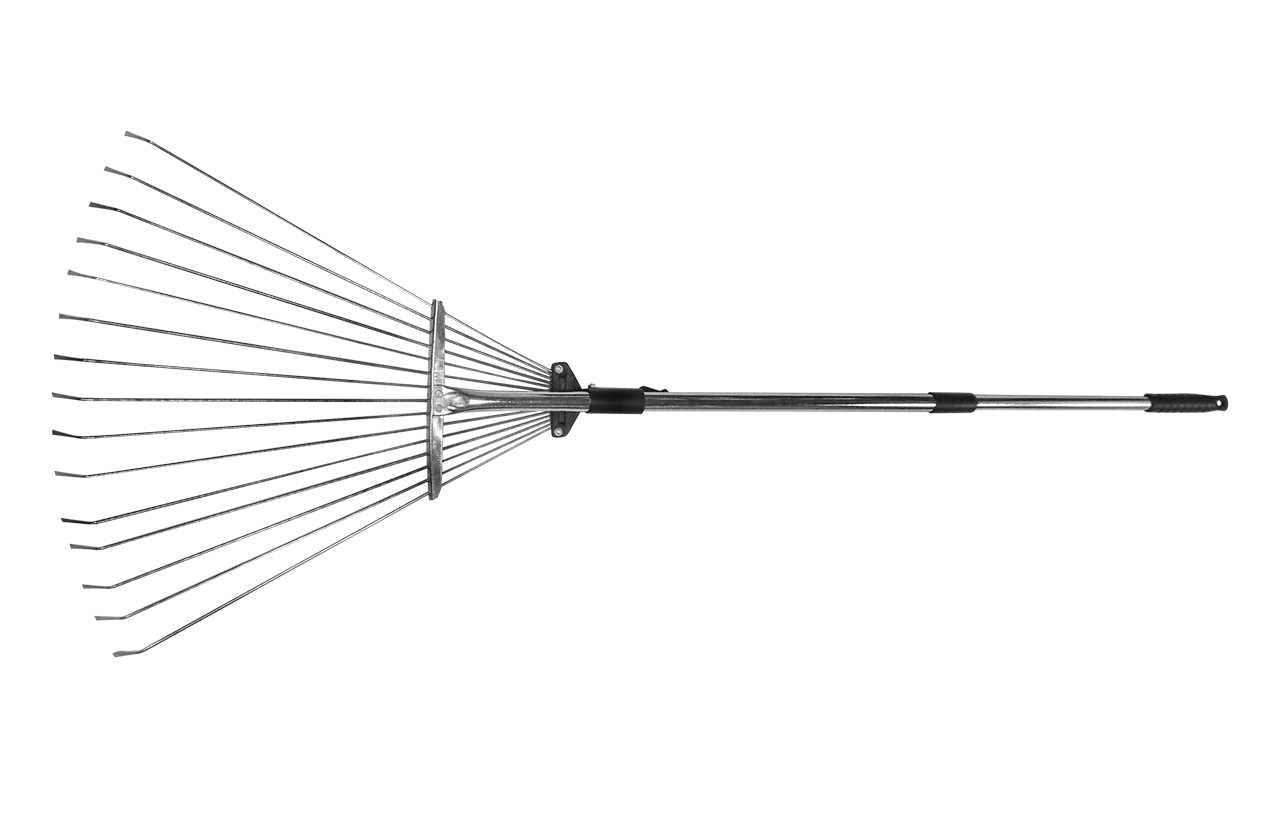 Easy Sweep Leaf Pickup Bag with Handles
To complete the set, we include the Centurion Easy Sweep Leaf Pickup Bag with Handles. Engineered for strength and durability, the heavy-duty weave polyester material is both weather and puncture resistant. Ideal for collecting leaves, grass cuttings as well as hedge trimmings, its pyramid shape allows for the widest possible opening to maximize efficiency. You'll never need to handle wet leaves again! It holds up to 58 gallons and the strong reinforced canvas handles allow for easier carrying.