Want to have fresh fruit on hand to enjoy whenever you are in the mood for a juicy snack and save on grocery bills?
We thought so! Get all that and more by planting your own fruit.
Fruit grown in your own yard will be the best you've ever had, hands down. And, you'll feel incredibly empowered growing and harvesting your own food.
And you'll slash your grocery bills. The initial investment it takes to buy three raspberry bushes (about $40-$50) will pay for itself the first year you get berries. These bushes will produce five to seven pints per year! Think about all you could do this summer with that extra money.
The first step to planting fruit is deciding what to grow.
To save the most money, grow fruits that are expensive to buy at the store —cherries, berries, citrus, etc. Plus, plant what you love to eat!
Whether you're planting a tree, a shrub or seeds, you'll want to start by performing a quick soil test. Improving the soil will create big, healthy roots, which absorb more nutrients and water.
Use an organic fertilizer to provide plants with the nutrients they need to grow big and strong. When fed with an organic plant food regularly, you'll have a bigger crop than you ever thought possible.
Now it's time to put on your work gloves and grab a sturdy shovel to amend your soil with an organic fertilizer, compost or an organic peat moss. Mix into the top 4-5" of soil.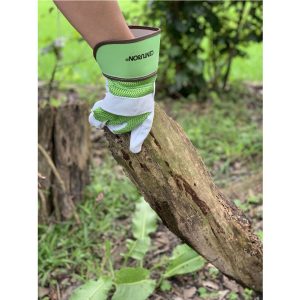 #1164_Working Glove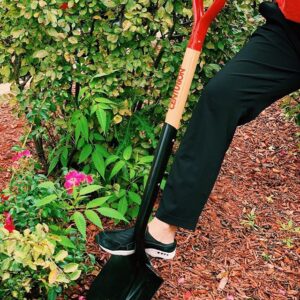 #3974 Heavy Duty Shovel
Now here comes the fun part – planting.
Remove plants from their containers. Dig a hole as deep and an inch wider than the container they were growing in. Check the plant tag to see how far apart to plant them for proper growth.
Arrange each of them in the hole and backfill with soil. Remove any pesky air pockets by pressing down on the soil.
All that's left to do is lightly water and wait to see how they do. If you notice that the plants need some extra support while they're growing, use Centurion's Garden wire and clip set to give them stability.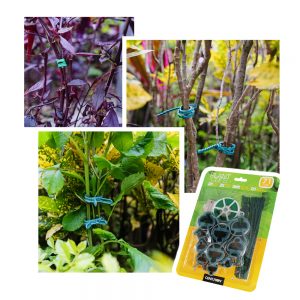 #709_Garden Wire and Clip Set
Once your plants have matured, it's time to harvest! You'll want to grab a collapsible bucket to help with all of the fruit you'll have to pick.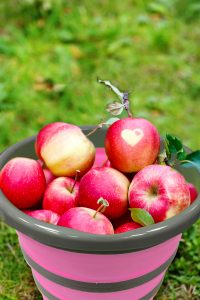 #1403_Collapsible Bucket
Before the next season, check to see if your plants need to be pruned. Use Centurion's loppers to make clean cuts.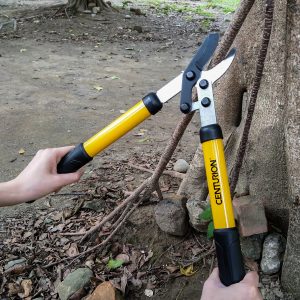 #205_Mini Lopper
With all of the prep work out of the way, you'll be harvesting fruit for years to come!