It's no secret that introducing kids to gardening at an early age inspires a lifelong curiosity and appreciation for the natural world. Time spent outdoors is beneficial for everyone in the family. All you need is air, sunshine, and some water to make a kid-friendly garden, whether in an endless backyard or on a quaint patio.
April is Kids Garden Month, and what better way to enjoy or create a green space than by getting the kids involved and teaching them to appreciate Mother Nature. Children are naturally drawn to gardens, but there are a few items or tricks you can add to encourage them to get invested in the gardening experience. 
Make it Simple and Fun
It's essential to maintain an element of fun and play in the garden. Whether it is decorating small pots or using bright and colorful tools, offer activities that make playtime part of gardening. Consider products like our colorful collapsible watering can or bucket. Both products come in either bright purple or lime green and are sure to catch any kid's eye. Made from durable materials, they are interactive and will pass the test of time. The watering can even has a transparent body so kids can watch it fill up and see how much water they are using in the garden. 
#1402 – 10L Collapsible Bucket
#1407 – 6L Foldable Water Can
Create a Sense of Independence
Many kids crave independence, and nothing makes gardening come alive for them quite like having a space that is their very own. Start small to ensure that it is not overwhelming and can be successfully managed. Define the space with a border so that there is no question about what area belongs to them.
Another way to get kids involved in the process is for them to have their own tools. Older kids can share hand tools like trowels and rakes, but younger children with smaller hands would benefit from tools of their own size. Look for functional and well-made tools, not "toys" that might break under actual garden work. If you have multiple children, get personalized tools with their names on them to give them an extra sense of ownership.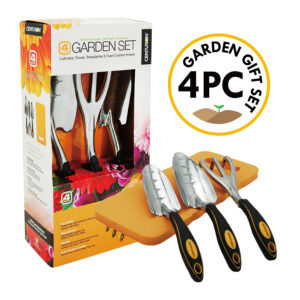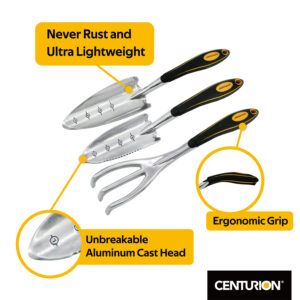 Make the Garden Interactive
If your kids are not ready for their own space or tools, try adding an element to the yard that is interactive or can serve as a learning experience as another way for them to get involved. Let the garden be a place of learning about nature and the planet around us. Try adding products and plants that attract and benefit wildlife. A bird feeder is a simple addition that provides hours of entertainment. In the fall and winter, seed feeders like our Panoramic Bird Feeder are perfect for a 360° view of all the activity. In the summer, try a hummingbird feeder and enjoy watching the bright little birds flit around the yard. Once other pollinators are flying around the garden, create a pollinator field guide to teach the children what pollinators look like, why they are valuable, and how nature and the garden work together.
Bringing children into the garden provides the opportunity, to teach the next generation about the natural world. If you're looking for more ideas about getting kids involved in the garden, check out KidsGardening.Org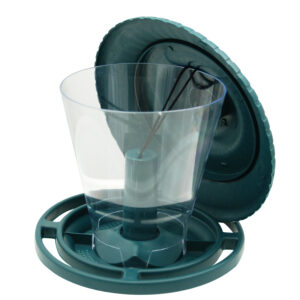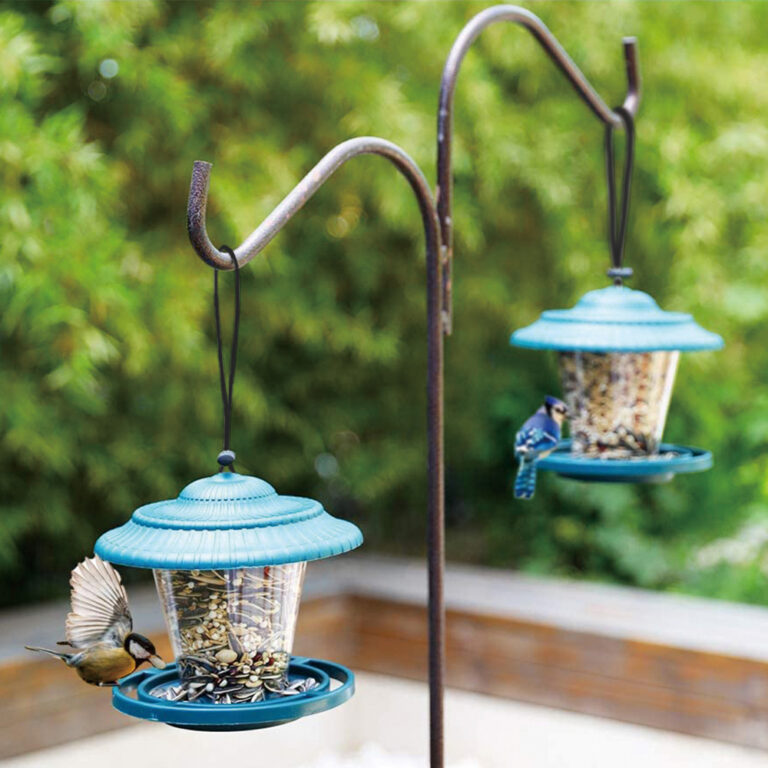 #1652 – Panorama Bird Feeder