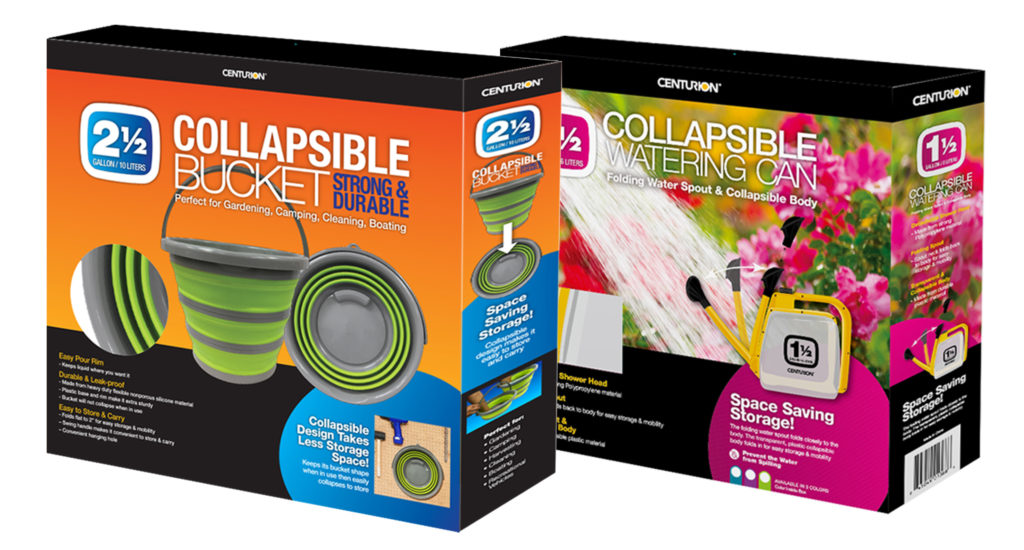 The Centurion Collapsible Watering Cans and Buckets are every Gardener's, Homeowner's and Outdoor Enthusiast's answer to space saving storage with style. They are ergonomically designed, using only the highest quality materials to ensure strength and durability.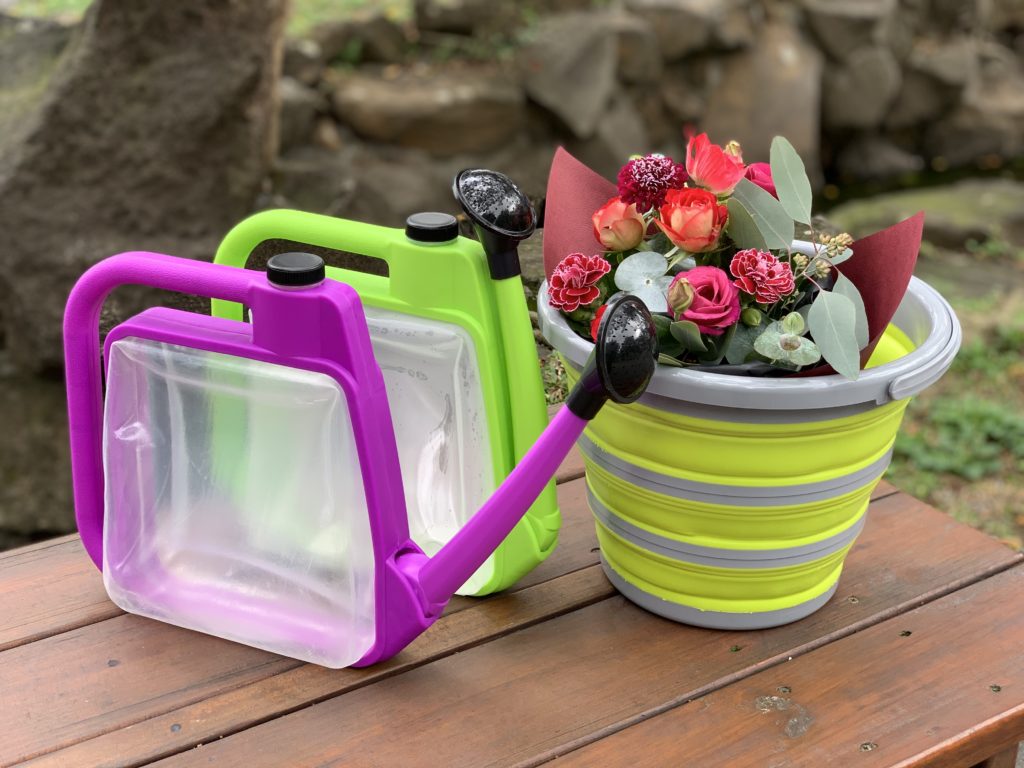 Collapsible Watering Can
The folding water spout with removable shower head folds closely to the collapsible transparent body for both easy storage and mobility. Being drip and leak-proof, also doubles as a water storage container. Made of durable LDPE EVA transparent material, the tank holds up to 1½ gallons or 6 liters. When not in use, it shrinks down to approx. 3½ inches in width. Ideal for watering houseplants, window boxes and container gardens. Available in Green or Lavender.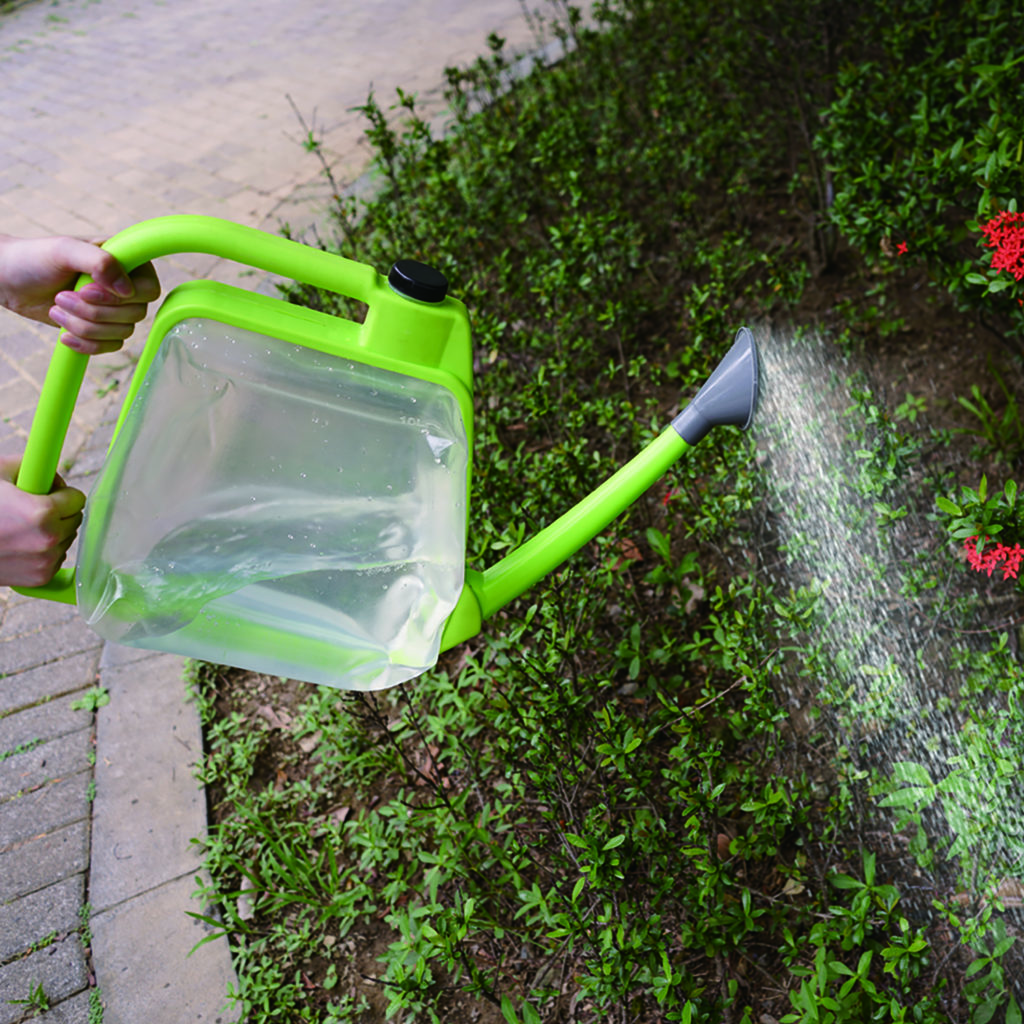 Collapsible Bucket
Made from heavy duty flexible nonporous silicone, the Centurion Collapsible Bucket is both durable and leak-proof. The Easy Pour rim directs liquid where you want it, and the plastic base and rim make it extra sturdy, while keeping its bucket shape and ensuring it will not collapse when in use. Folding flat to just 2" and complete with convenient hanging hole, the stylish design allows for easy storage and mobility. The bucket holds up to 2½ gallons or 10 liters and is perfect for gardening, camping, cleaning, boating, harvesting and a whole lot more! Available in Green or Lavender.