Twelve years ago, the U.S. Senate unanimously approved a designated "National Pollinator Week" in June. This year the Pollinator Partnership has designated June 22-28, 2020 the week to bring awareness to the urgent issue of declining pollinator populations. National Pollinator Week has grown into an international celebration.
As someone who cares about the earth, now is the perfect time to plant some of pollinators' favorite flowers and fun way to get the kids outdoors and learn about nature.
Bee Kind to Yourself
Gardening is a wonderful way to enjoy the outdoors and get some exercise. It's important to be comfortable too and a good pair of knee pads are a must-have. They relieve all the pressure on your knees and make gardening easier and more relaxing.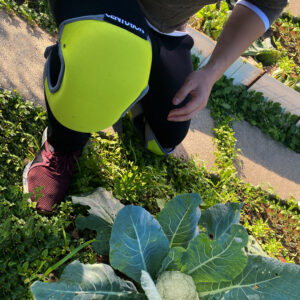 1386_Memory Foam Knee Pads
Think about acquiring the right tools for the job and work smarter, not harder. A round shorty shovel is perfect for planting annuals and perennials. You can use it while you're kneeling, no need to constantly get up and down.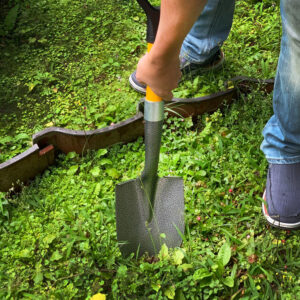 761_Round Point Shorty Shovel
One more thing you'll appreciate is a coil hose with a multi-pattern nozzle. Hoses can be heavy; they kink and are difficult to roll up. Storage can be a hassle too. This hose coils back up automatically after use. The multi-pattern nozzle is great for different kinds of jobs and includes a brass split connector with a shut value. You may want a strong stream of water to wash your car but a gentle rain is better for plants. This set will make life easier and can handle just about any watering need.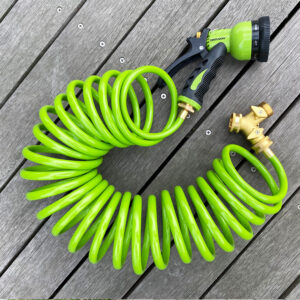 1215_25ft coil hose set with brass split connector
Our Top 5 Pollinator Plants
Bee Balm
This pollinator-favorite will attract hummingbirds, butterflies, native bees and the seed in the spent flowers will attract songbirds in the fall. It is easy to grow and will come back year after year bigger and stronger. As long as it is organically grown, the flowers are edible and look lovely in salads and bring color to herb butter. Zone 3-9.
Lavender
This fragrant beauty has both pollen and nectar for bees, butterflies and other pollinators. It blooms mid-summer when pollinators are at their hungriest. The flowers may be used in a vase or for drying. One stem adds a sophisticated touch to a glass of prosecco or lemonade. There are different types so, check the plant label for the hardiness zone for your area.
Borage
Borage grows well from seed and that makes it an inexpensive addition to any garden. Pollinators love the nectar-rich, star-shaped blue flowers. The leaves and blossoms are edible and make a fun garnish. Planting them near strawberries and tomatoes improves their yield, probably because they attract so many pollinators.
Butterfly Weed
Butterfly weed, otherwise known as milkweed, attracts a wide variety of pollinators and is especially important to monarch butterflies. Monarchs will only lay their eggs on milkweed because it is the only food their young can eat. No milkweed, no monarchs! You'll also appreciate their long-lasting, bright orange flowers. Hardy in zones 3-9.
Coneflower
This is the poster child for pollinator gardens. Coneflowers are an easy-to-grow, trouble-free perennial. The purple blooms attract all kinds of pollinators. They visit for a sip of nectar and get covered with the sticky pollen. Leave the spent blooms standing as the seed they produce is a favorite of finches.
Now is the time to get out in the garden and have some fun. Use this time to teach your children to bee respectful of and bee gentle to pollinators. You can build bee houses and teach them how to create pollinator habitat. You'll both bee-come pollinator experts!