For centuries, humans have tapped into the soothing and healing powers of plants. Cultivating herbs for infusions, teas, balms and more to ease their minds and bodies. Things are no different today, with a little bit of effort and a few seeds, you can have your own healing garden with a few easy-to-grow herbs.
Here's what you need to start your own medicinal garden. First, select the type of herbs you want to grow. We've compiled a list of some of the top healing herbs below. Next, pick out a sunny spot in your yard with good soil. Make sure you have all the Centurion tools you need to make your healing garden a success.
Use our Centurion trowel to dig up some space for your healing garden, water plants regularly with our foldable watering can, and snip herbs with the precision snips when they are ready for harvest. Don't forget that our collapsible bucket can be especially helpful for collecting all of your herbs.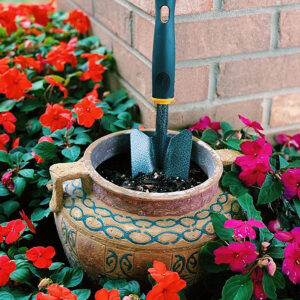 609_Trowel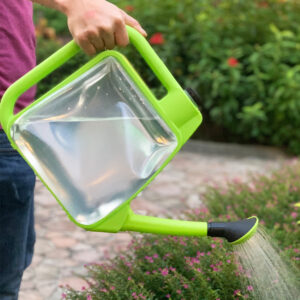 1407_Foldable watering can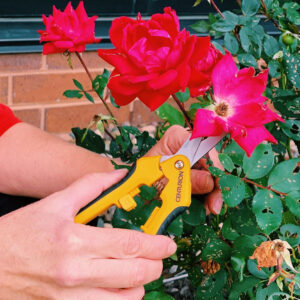 201_2PC Value Pack Precision Snip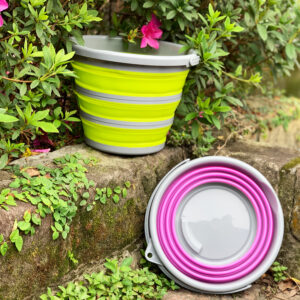 1402_Collapsible Bucket
Before taking medicine into your own hands, consult with your doctor to verify these herbs are safe for you.
Add These Herbs to Your Garden for Their Medicinal Properties
Sage
It's strong flavor and earthy smell makes sage a delight to use in teas or sprinkle on meals for a dash of flavor. It's high in antioxidants and may help support oral health, aid brain function, and lower blood sugar and cholesterol levels. It's also been used to ease mouth and throat inflammations. Sage is a perennial.
Chamomile
The apple-like scent of Chamomile is uplifting all on its own. Chamomile flower heads make beautiful additions to infusions and salves. It is said to help heal the skin by reducing dryness, itching, redness, and sensitivity in irritated inflamed skin. Chamomile is an annual.
Basil
Many grow basil for its delicious flavor, but the king of herbs has been a folk remedy for ailments like nausea and bug bites for centuries. While there are many different varieties of basil, each having their own healing properties, sweet basil and holy basil are most often grown for holistic medicine uses. Basil is an annual.
Lemon Balm
Before the middle ages, lemon balm was steeped in wine to help lift the spirits and heal wounds. Today, the aromatic herb is thought to help with anxiety, insomnia, wounds, cold sores, insect bites, and more. Promote relaxation by combining it with other soothing herbs, such as chamomile or hops. Lemon balm is a perennial.
Parsley
More than just a salad bar decoration, parsley is actually known as one of the most powerful disease-fighting plants. Parsley has more vitamin C in it than an orange! It contains various antioxidants that are believed to provide cancer-fighting benefits. In test tube studies, parsley extract has been shown to have antibacterial properties Parsley is a biennial.
Thyme
Thyme contains thymol, a strong antiseptic. Consider using thyme to relieve coughs, congestion, indigestion, or gas. It is also used as a diuretic and appetite stimulant. Thyme oil is a potent germ killer that can be used in mouthwashes. Pollinators especially love this perennial.
Lavender
It's no secret that lavender can help put people at ease. The soothing scent of lavender is known for whisking people away to sweet dreams. Just smelling this medicinal herb helps many people relax. Snip blooms of lavender to add to pillowcases, bedsheets or lotions. Lavender is a perennial and also loved by pollinators.
While these herbs are great for their healing properties, the act of gardening is soothing in itself. It can help relieve stress and burn calories. To help with other gardening projects, check out our full line of tools.