Summer is here, and water is on the brain. Whether your garden beds and containers are brand new or well established, the long, hot days of summer are something to consider. Luckily there are plenty of stunning flowers and shrubs that are low-maintenance and drought-tolerant!
Keep in mind that even plants listed as drought-tolerant may need supplemental water from time to time during the summer. Watering doesn't have to be complicated, though. Work smarter, not harder, with our foldable watering can.
You can quickly fill it up, water, and be on your way to the pool or beach! For bigger watering jobs, our non-kink coil hose and 8-pattern sprayer can help cover the whole yard.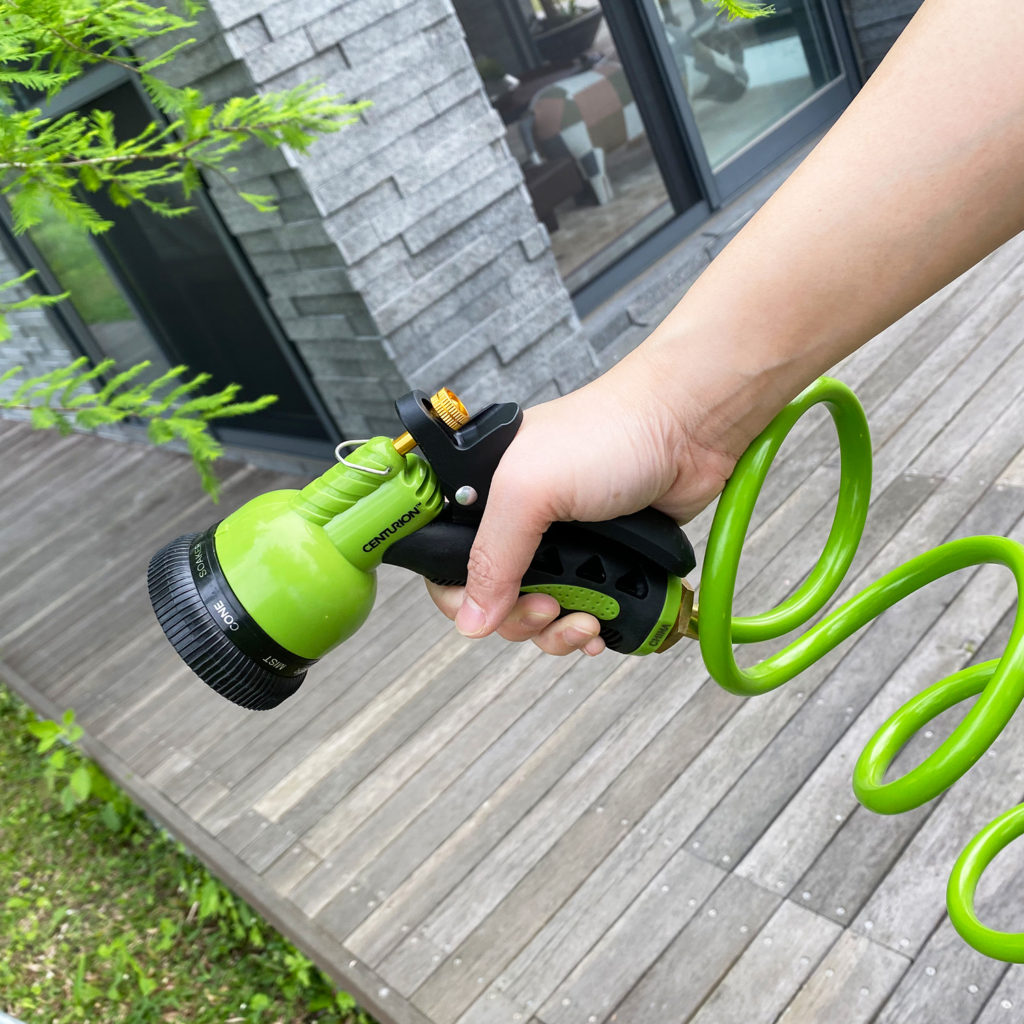 Boxwood:
As one of the oldest and most commonly used landscape shrubs, boxwood are the low-maintenance gardener's dream. With many different species and cultivars, boxwoods come in every shape and size you can imagine. While they might not be the flashiest shrubs, they have few pests, are deer resistant, drought-tolerant, and add a flair of elegance to the landscape.
Fuchsia:
On the opposite end of the spectrum is Fuchsia; its vibrant flowers attract all kinds of hummingbirds, bees, and butterflies all summer long. With bountiful bright blooms that vary in color from deep, glowing pink to light softer hues, what's not to love! These are staples in many hanging baskets that decorate shady porches and patios.
Cactus and Agave:
It's no surprise that these desert dwellers make the list! There is no shortage of shapes, sizes, and colors, from itty bitty cacti to giant agaves that can find a home in any landscape or container garden. Many produce flowers too! Both varieties of plants have very few pests and are deer resistant! They are certainly low-maintenance and drought-tolerant.
Butterfly Bush:
With long, vibrant stems that end in dozens of flowers that attract all kinds of pollinators, butterfly bushes are not only low-maintenance but beautiful too. These billowy plants can grow to 10 feet high and wide, so be sure to put them in a spot with some space. Plant your butterfly bush in a sunny location and watch it thrive all summer long.
Lantana:
Lantana is another versatile plant that is very drought-tolerant. Their tiny flowers come in vibrant colors ranging from yellow, to pink, to red and attract all kinds of bees and butterflies. In cooler climates, you'll often find these sold as annuals for containers or beds, but they can thrive year-round in warmer climates.