Organizing the shed is easier than ever with collapsible tools and supplies for the home and garden.
It's that time of year when you head into your shed, basement, or wherever you keep your gardening tools and feel overwhelmed. As the spring and early summer are busy months out in the yard, it's easy for tools and supplies to get disorganized. Many tools are big, bulky, and oddly shaped, taking up lots of valuable storage real estate.
There are lots of ways to organize your garden tools, from purchased storage setups to DIY projects. Sometimes the simplest way is to start with products designed to save on space. Centurion strives to provide high-quality products that are efficient and effective, and part of that means saving you time and energy when it comes to storage.
Foldable Watering Can – This sturdy watering can with a collapsible body expands when it is filled with water or shrinks down when empty to be stored. The neck of the watering can fold up, creating a square shape, making this watering can fit into tight spaces. When the spout is up against the body of the watering can, a dam is created and the can will not leak any water, even if it is turned on its side. The showerhead on the spout has 2 settings, a normal water pours and a sprinkle setting, and is detachable for convenient cleaning, storing or, careful watering. It also comes in bright green or pink to make it easy to find in a dark garage or shed!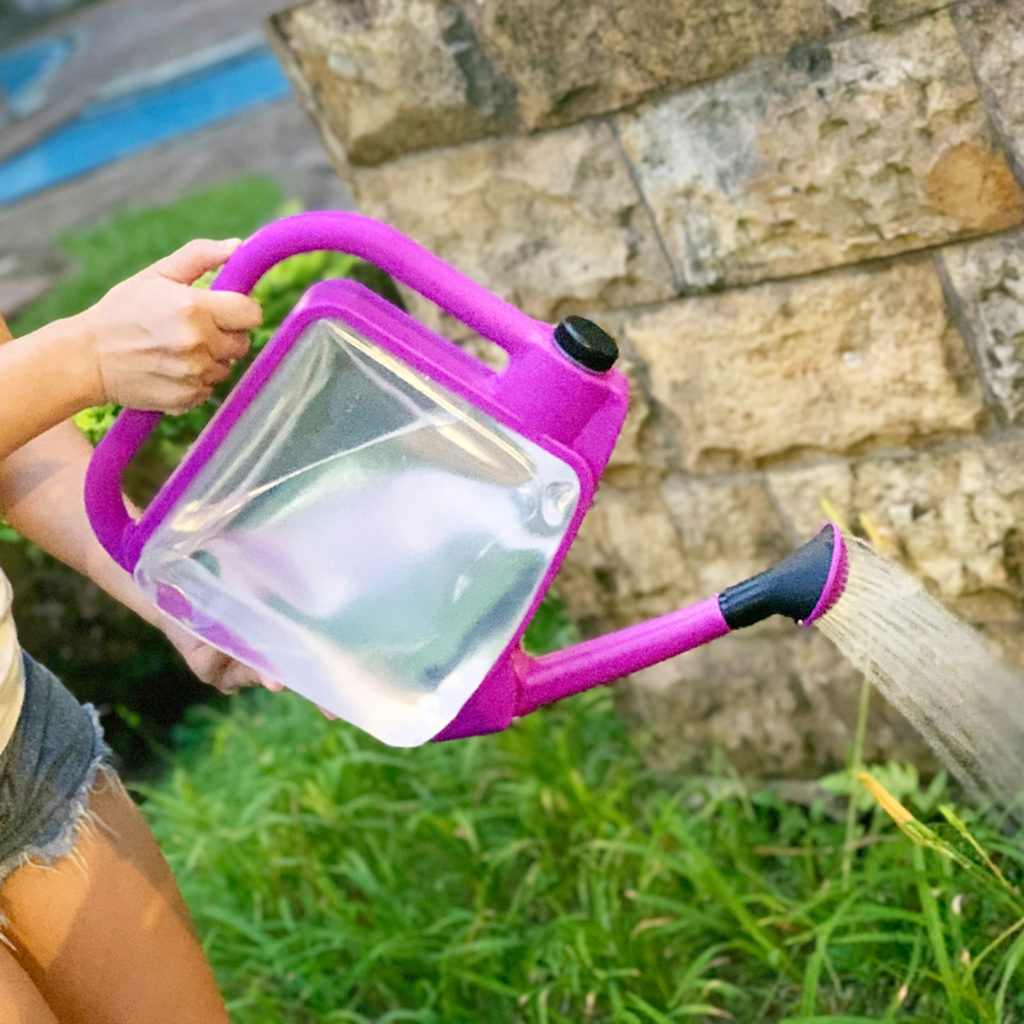 Collapsible Bucket – This bucket can be used for many tasks around the house or garden! Fill it up and wash the car or use it to carry hand tools around the garden. This bucket does it all! The best part is, when you're all done, it collapses down to about a 2" circle that can be hidden away for another day. Made with heavy-duty silicone, it won't wear easily and has a plastic base making it extra sturdy. It even has a convenient hanging hole for storing on a wall hook or clipping to a bag for transport. Take this bucket with you camping, boating, or leave it at home for composting, harvesting, gardening, or cleaning.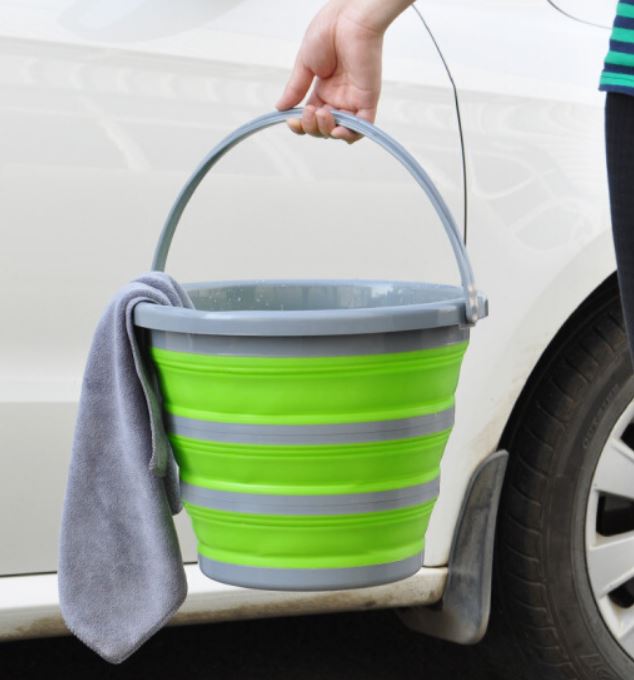 Folding Shovel – What this shovel saves in space, it makes up for in a quality design. The large 'D' grip handle is sturdy and gives significant leverage for easier digging. The heavy-gauge steel blade with a serrated edge is tough enough to handle any digging job and cut through small roots. The handle locks in several positions, making it easier to dig in those hard-to-reach places. This shovel is perfect for convenient transport but is tough enough to tackle your at-home gardening projects.
Now it's time to get organized so you can enjoy the rest of your summer!