Back to school time signals the unofficial end of summer. Time to put away the sunscreen and start shopping for school supplies. But, don't despair, the good times aren't over in the garden!
Back to school means plant sales and cooler weather to enjoy the backyard. For parents, it means, "Yeah, the kids went back to school!"
Gardening in the fall is so much more enjoyable than during the heat of summer. And, there's none of that "hurry up" feeling you get in spring. The garden is winding down and so are the chores. Now it's time to pick and choose what you feel like doing. If that means digging holes and transplanting or putting on a sweater and sitting by the fire with a glass of wine, either is perfectly OK.
Fall Fundays
Get Creative. Summer containers usually look pretty overgrown, or worse, by this time of year. Freshen them up with ornamental kale, pansies, violas and mums. They all love the cool fall weather and will brighten your spirits on a cloudy day. Remember to use a gentle stream of water on your plants like this Adjustable Watering Set from Centurion. It's like rain shower heads you love but for your plants.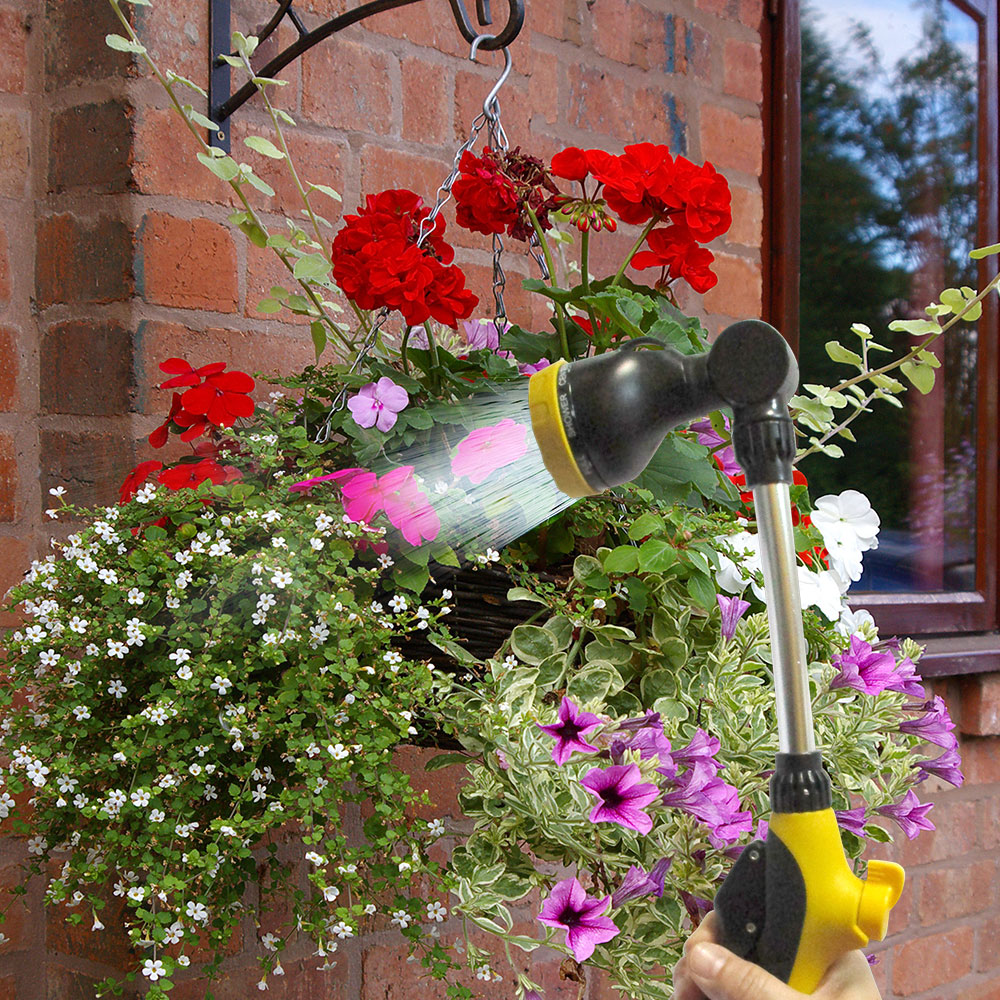 Adjustable Watering Set
Plant Spring Flowering Bulbs. Planting bulbs is like making an investment. Each year they come back up bigger and better than the year before. And, each spring they're like a beautiful surprise shouting "Spring's Here!" Make sure to plant extra for cutting, it'll look like sunshine in a vase. The tool we recommend is called a Multi-Purpose Garden Weeder. It's a twofer, it's great for weeding but it's perfect for planting bulbs too.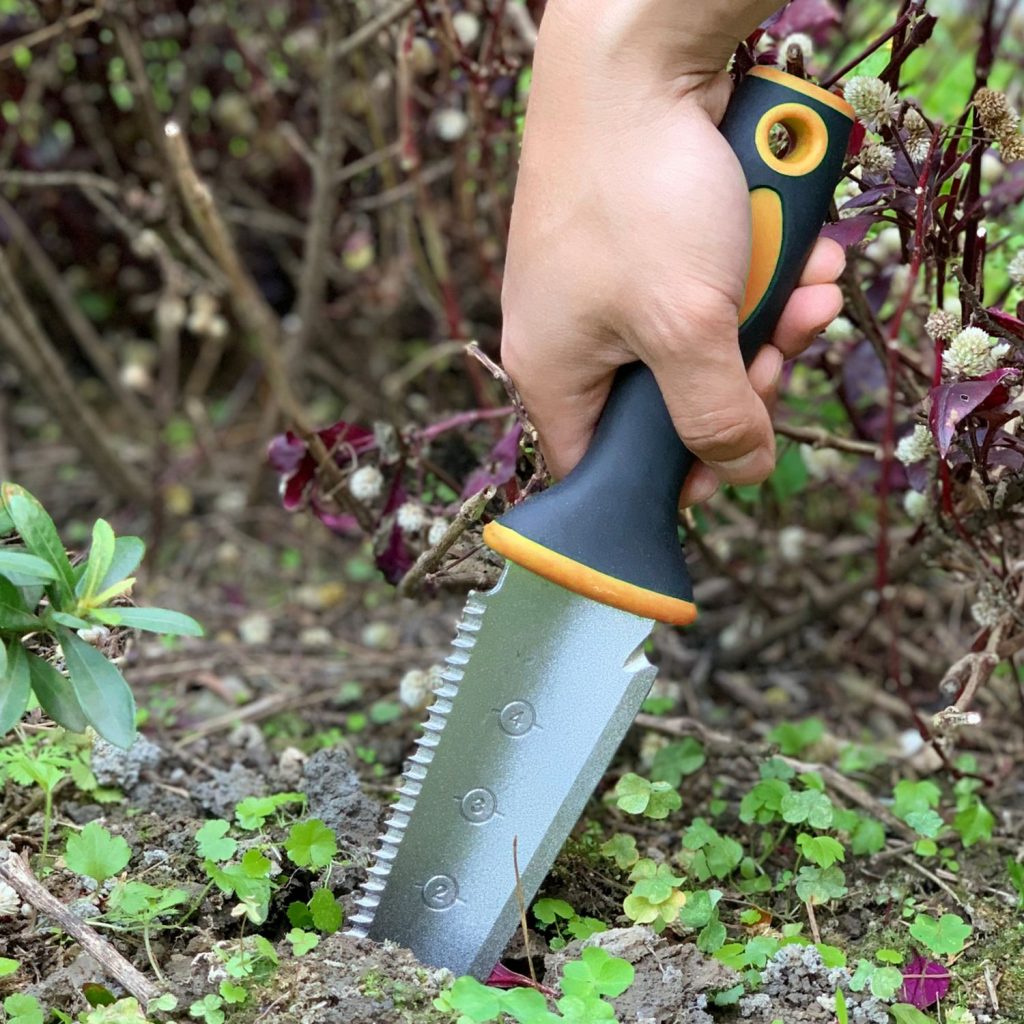 Multi-Purpose Garden Weeder
Plant Trees and Shrubs. Fall is a great time to plant, with cooler temperatures and more rain, it's easier to get plants established. Trees may seem like a big-ticket item but in the fall garden centers have big sales. Trees help save money on heating and cooling and increase property values by as much as 15 percent. As they say, using the right tool is half the work. Try this Long Handled Shovel, it eliminates sore knees and backs.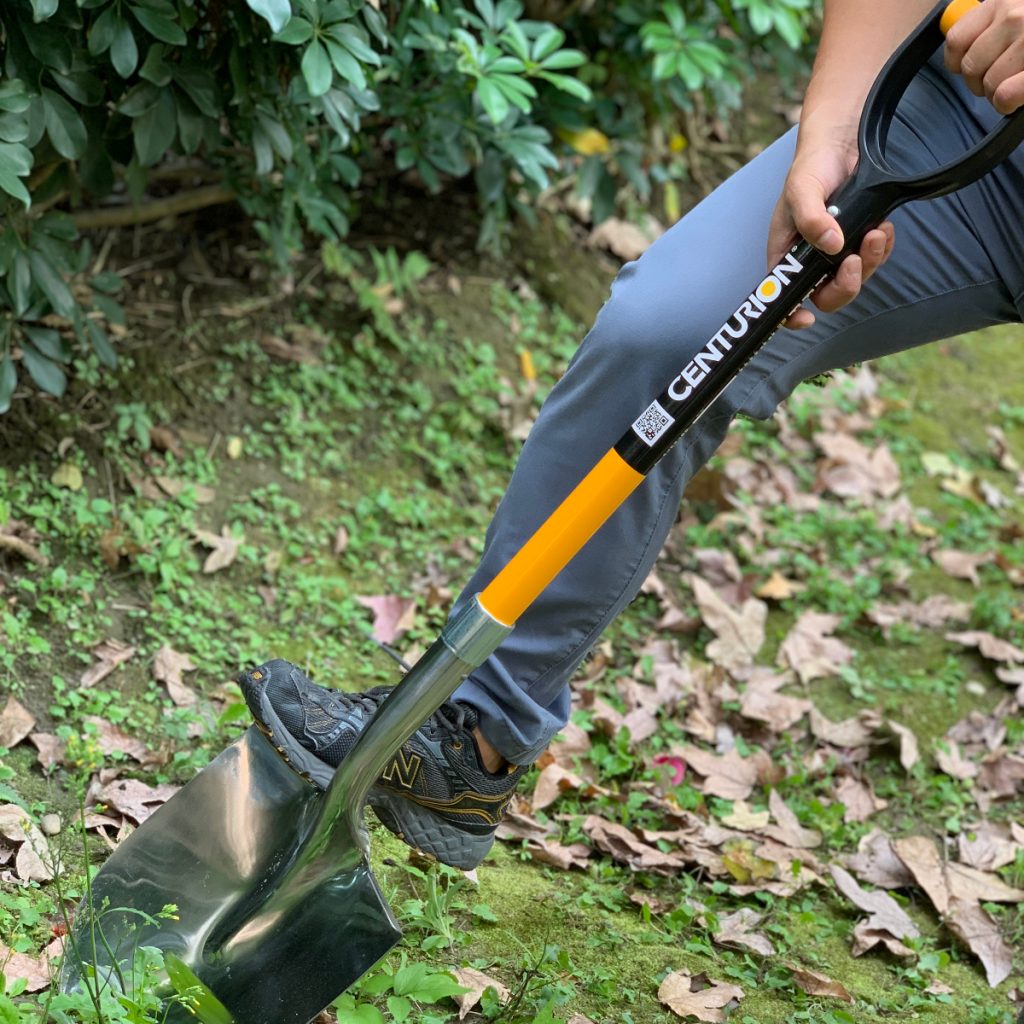 Stainless Steel Long Handled Shovel
Mulch Love. When leaves start falling, turn them into garden gold. While it doesn't sound like it, leaf mold is a fantastic soil amendment that helps regenerate soil. Leaf mold is leaves that have been composted for several months. It improves soil structure, and increases soils ability to hold water by up to 50 percent! Use our Lawn & Garden Clean Up Set to make easy work of raking up leaves. Then pile or put them inside of a compost bin until the ground starts to warm in spring. Voilà, you have the most beneficial, natural-looking mulch there is and, it's free.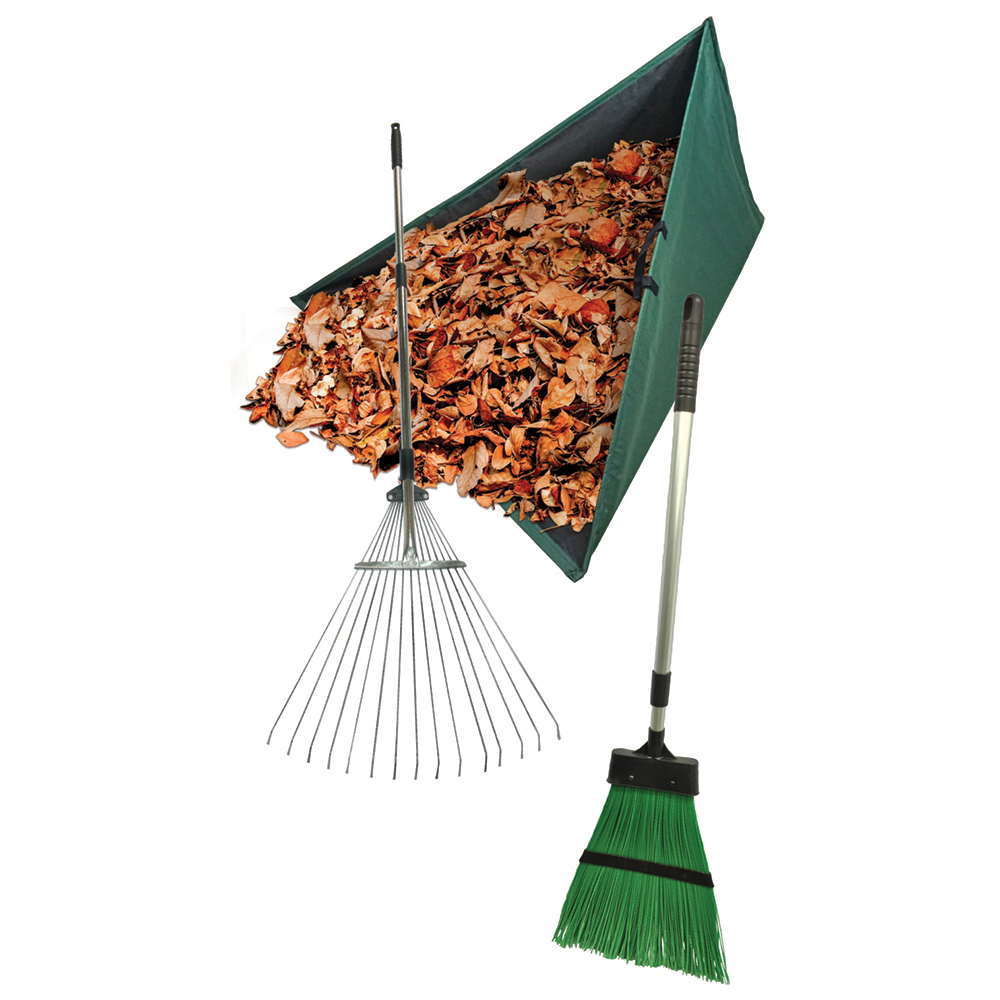 Lawn & Garden Clean Up Set
Nice! You're saving water, and keeping your garden blooming! Treat yourself by hopping in the pool or sipping an ice-cold drink in the shade. You've earned it!