Fall is here and we can finally go outside without melting. Make the most of this gorgeous autumn sunlight and get a head start on garden projects.
You can still sneak in a few more veggies and prune your trees like Wonder Woman. The trick to gardening is to stay ahead of the game and do chores when it's easiest for you. You'll thank yourself next spring.
Do Fall Like a Boss:
Perennial Power. In the spring, plants have just started to grow and it's difficult to remember just how big things get and if any spots that need to be dressed up. That's why fall is the best time to take stock. Make a list, and head to the sales at your local garden center.
It's also the perfect time to move and divide most perennials, especially hosta and peonies. Hostas are fast growers that benefit from being divided. It would be a great time to have a plant swap party with your friends – just sayin'. Every gardener has something to share. What's better than free plants, friends, and bar-b-que? The best way to make this job easier and more comfortable is to wear knee pads. Make sure they're adjustable like these from Centurion. If you prefer, there are also kneeling pads that cushion the knees.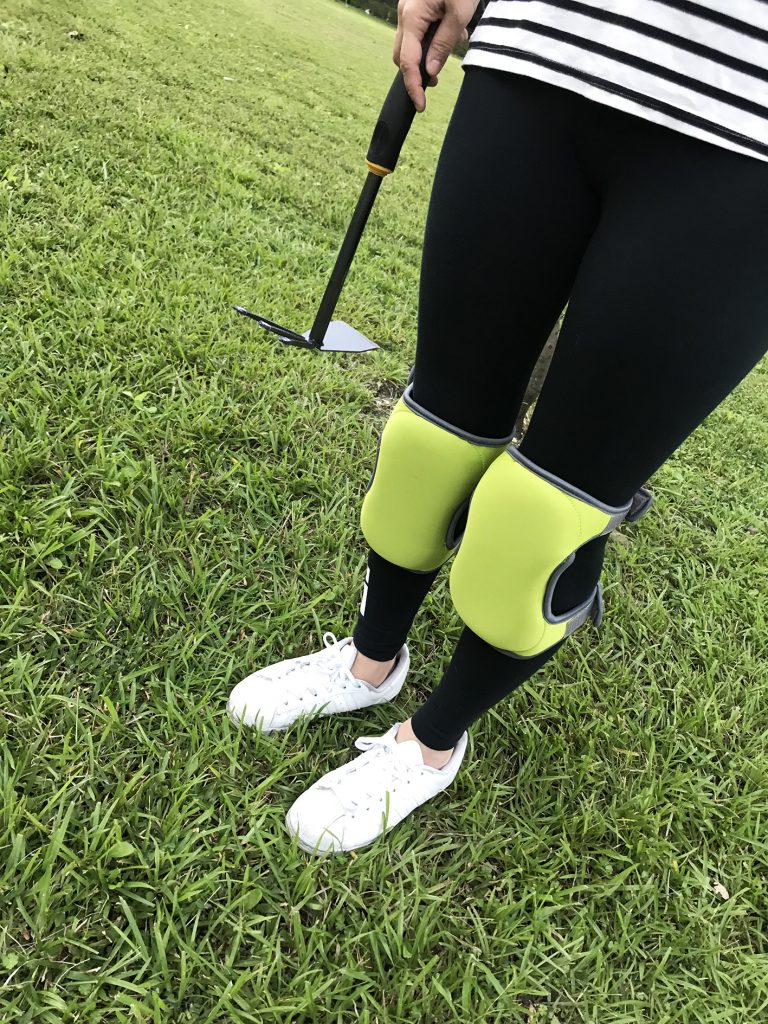 knee pads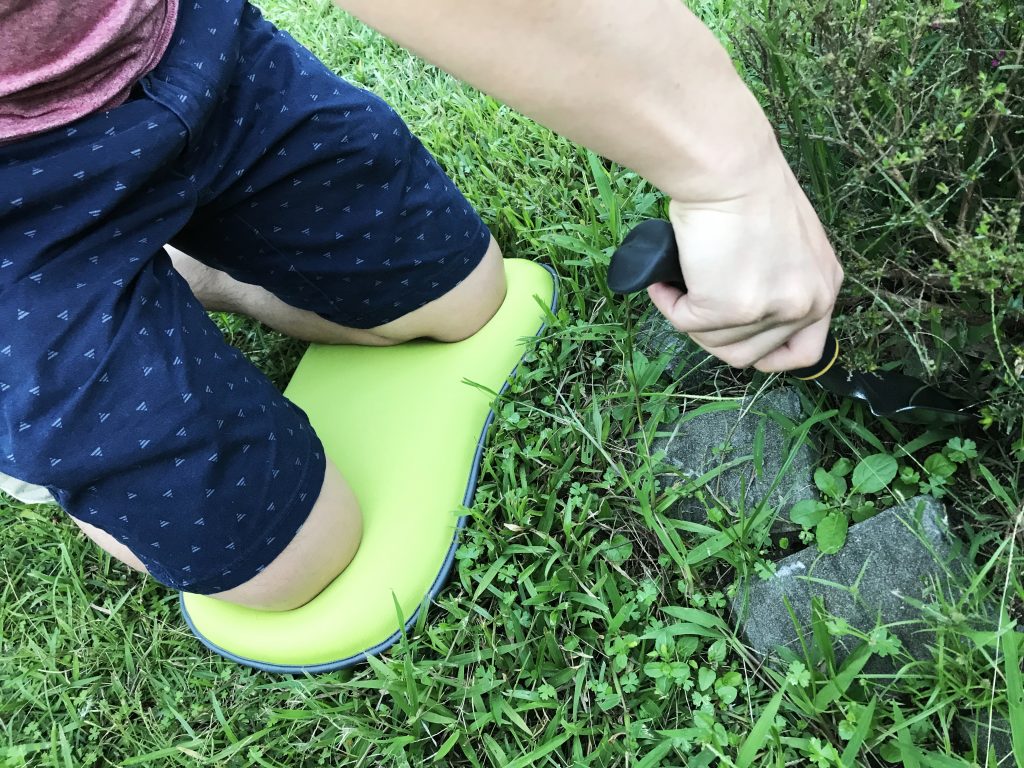 kneeling-pad
Grow Good Grass. Lawns can take a beating in summer. Between heavy use, hot drying sun and that slip and slide that stayed out too long, your grass may need a facelift. Fall is the perfect time.
If the lawn is thin with a few bare spots, you can overseed it. That means spreading grass seed without digging up the turf or the soil. It's an easy way to give your lawn the boost it needs to recover from the summer fun. Once you spread the seed it's important to keep it moist. Using a sprinkler works well on large areas but if you just have a spot here and there a hose with an adjustable watering nozzle is the best way to go. You might want a super hard stream of water to wash your car but your new seeds need a more delicate touch.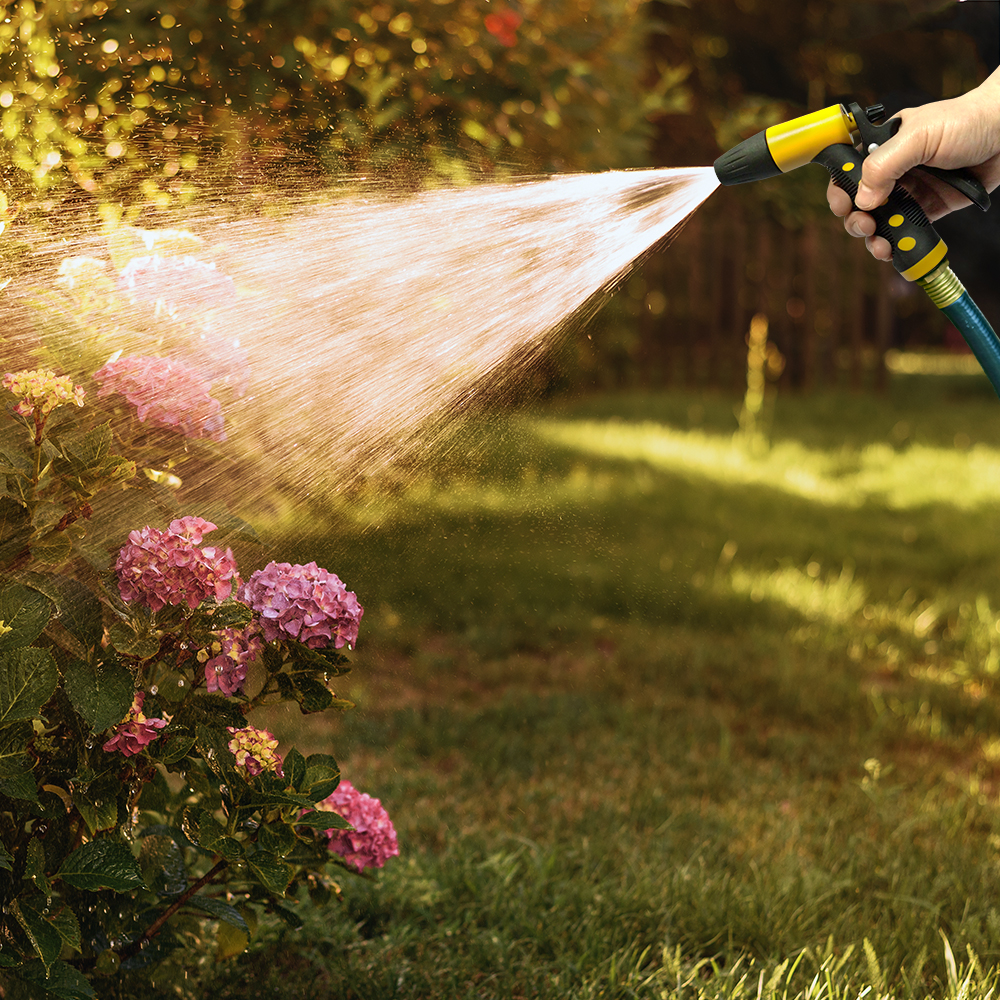 adjustable-watering-nozzle
Delicious Veggies. There is still time to plant some cool-season veggies. Sow lettuce, radishes and other super healthy leafy greens like kale and Swiss chard. If you live in a warmer climate you can grow Brussels sprouts, carrots and cabbages too. Fall is also the best time to plant garlic. Put in a few rows for early harvest next year.
If it doesn't rain make sure to keep everything well watered. And, do yourself a favor and get some good gardening gloves like these heavy-duty latex ones. They'll keep your hands dry and if you rinse off the dirt, you can throw them in the washing machine (not the dryer!) Gloves aren't for pansies. They protect our hands from germs and cuts and more importantly, they protect our rings!
Heavy-duty-latex-glove
Super Hero Strength. If you have mature trees, this one's for you. It's always a good idea to prune out the dead wood from trees and shrubs. Trees naturally shrug off branches now and then and sometimes branches get broken in storms. Prune them before the leaves fall when they are easy to see. Standing on a ladder with a saw can be tricky and dangerous. Try this tree pruner and lopper. Its 14 feet long so you can stay safely on the ground and it has twice the cutting power of traditional tree pruners. It's definitely the right tool for the job.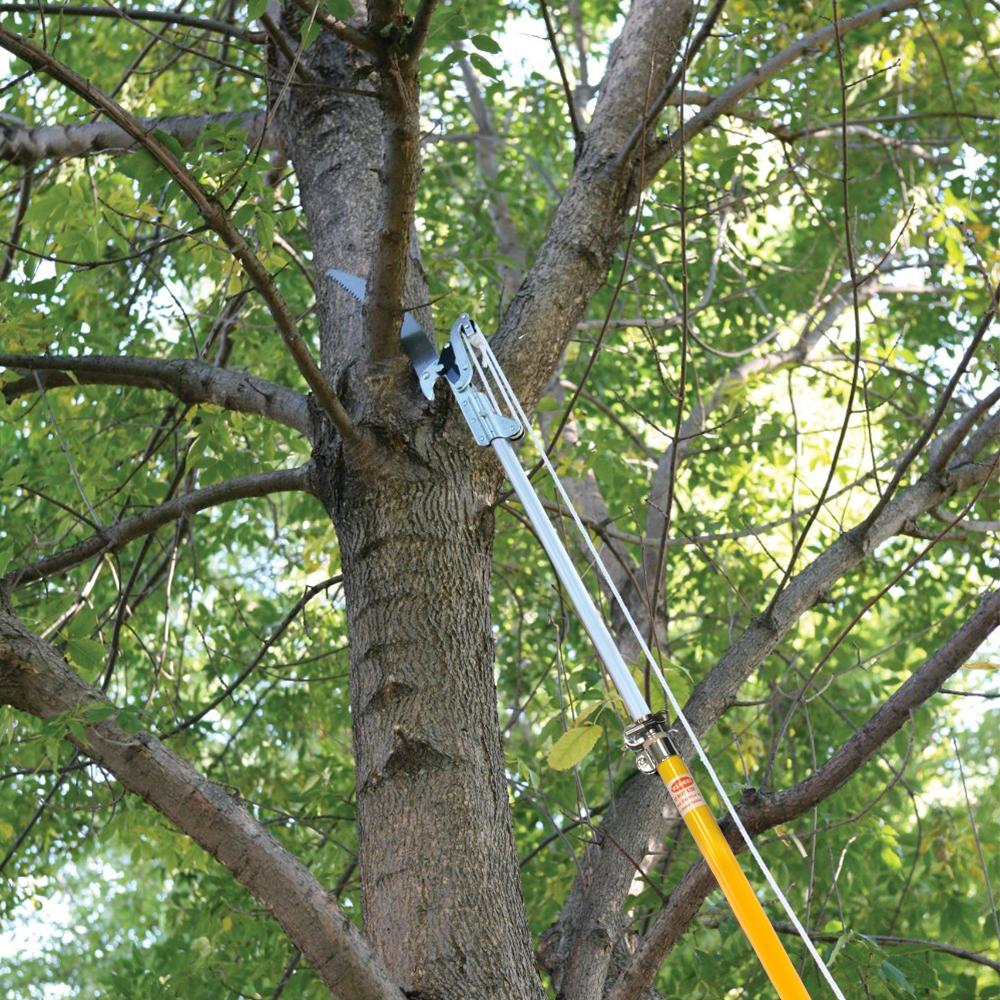 14ft-Tree-pruner-and-lopper
Bet you didn't know what a savvy gardener you were. Go on you Super Hero, give yourself a pat on the back.