Centurion's line of heavy-duty tools gets early spring's most challenging landscaping jobs done with less effort.
Early spring's swelling buds, chirping birds, and greening grass can make gardeners super jazzed to get their growing going. For many, it's not quite time to jump into planting—it's still too chilly for those blooming porch pots and getting those tomato plants in the ground.
So, what can an itching-to-get-active gardener do on warm and sunny early spring days? Make good use of the pleasant weather to prepare beds and borders for the planting days ahead. Here are three tasks to undertake before your garden gets growing.
Rake
Winter's winds have blown what leaves and debris you missed last fall into the yard's nooks and crannies. Take advantage of windless days to rake this debris out from under bushes and from your planting beds and borders. Removing this debris helps in three ways:
Removes sheltered places for pests to lives

Removes potentially diseased plant matter left from last year

Allows emerging perennials to grow more quickly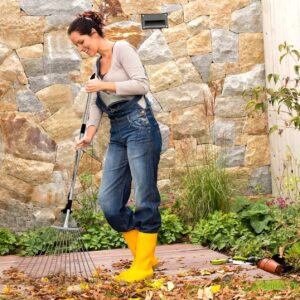 #542_Telescopic steel leaf rake with adjustable folding head
Trim and Prune
Early spring is the time to trim back errant branches and shape the woody perennials you may have missed last fall. Centurion's Heavy Duty Bypass Lopper will help you get the big jobs done. The lopper cuts through branches up to 1.75 inches in diameter, with the double gear design giving you twice the cutting power. The best feature may be the non-stick coated low-friction, high-carbon steel blades that keep the loppers from gumming up with resin. Or perhaps it's the aluminum alloy telescoping handles that extend your reach 33 inches? Or maybe it's that they are lightweight, making the work of tree trimming not so much effort after all.
#76_Double Gears By-Pass Lopper
For the perennials and shrubs that don't require larger loppers for their spring trimming, Centurion's Bypass Pruning Shears are a convenient handheld option. The pruners have an easily engaged switch to toggle between large and small grip sizes for cutting thinner or thicker branches with ease. And like the loppers, these blades, too, resist resins and points of friction.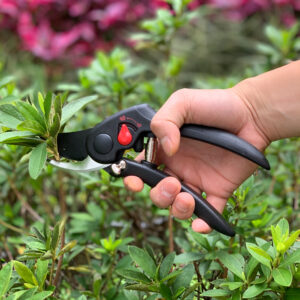 #441_Pro Seri adjustable size pruner
Mulch
After clearing the beds and borders of debris, it's time to lay down the first round of mulch for the season. This material helps keep weeds down and holds moisture in the soil. A mulch that is rich in composted materials will also release nutrients into the ground for the benefit of the plants. Not to mention, a layer of fresh mulch makes the planting beds look dressed up and ready for the season.
Centurion's Heavy Duty Wood Handle Shovel is just the tool to help distribute mulch over the beds and under the bushes. Its blade surface holds enough mulch to cover a lot of ground with less shoveling.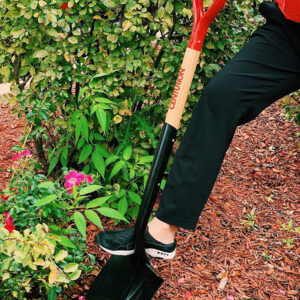 #3974_Heavy Duty Wood Handle Shovel
Keep that shovel ready for all the digging you're about to do! Its industrial-grade rating ensures you'll be able to tackle whatever landscaping job awaits, from digging perennial holes to cutting through sod and small roots. The ergonomic handle, strong ash handle, and forward-turned step pair up to make sure your digging jobs are performed efficiently as possible.
It sounds like you have some work ahead of you. Good thing Centurion has the tools to get the jobs done!