Maybe you don't need more begonias or zucchini plants, but here are some must-have tools beginning gardeners need to make life easier.
Flats of lemon-yellow marigolds or pink petunias, fragrant herbs, cherry tomatoes, and glossy purple eggplants—sometimes beginning gardeners want to plant everything they see. And why not? Nothing beats fresh corn on the cob, sweet-scented lilacs, a flowering dogwood in the yard, raised beds of cucumbers and squash, or window boxes spilling over with ivies and impatiens.
Plants with eye-candy colors and delicious flavors are irresistible. When you're getting started, choose your favorites, and don't forget these five essential garden tools.
Whether you're working with sticky berry bushes or applying fertilizer around thorny roses, you need a great-fitting pair of breathable, lightweight gloves. Centurion's soft Garden Gloves are made with flexible Spandex and a microfiber palm and first finger to protect your hands. Shirred elastic at the wrist means they won't slip off. When your gloves get grimy, toss them in a cold-water wash with mild detergent (separate microfiber products from other laundry), let them dry, and they're good to go again.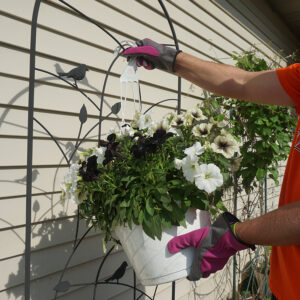 #632_flexible spandex sythetic leather glove
Now that your hands are covered—literally—you're ready to dig into the soil. Centurion's 178 Big Grip Trowel deserves a spot in every toolbox or garden shed. An extra-large handle makes it easy to use and comfortable to grip, and its lightweight aluminum head resists rust. The bright yellow handle makes this trowel easy to find if you misplace it in the garden and has a hole for hanging to store it.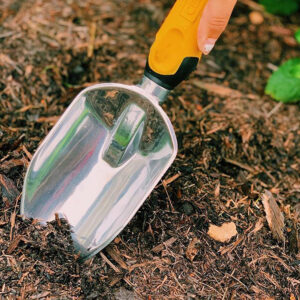 #178_BigGrip Aluminum Trowel
For bigger jobs, reach for Centurion's Shorty Shovel. Its round point is ideal for digging and scooping or moving mulch, compost, and plants around the garden. Shoveling can be tough work, but this shovel is up to the task, thanks to its strong yet lightweight fiberglass handle and tempered steel head. It's just under three feet tall, so you can use it while working on your knees, toss it in the trunk of your car for emergencies, or pack it for camping.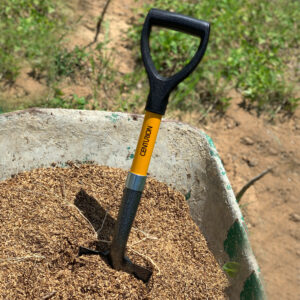 761_Round Point D-Grip Shorty Shovel
Once your plants start growing, keep them shaped up with Centurion Bypass Pruning Shears. The lightweight grip adjusts for large or small hands, and the high carbon steel blades cut through branches up to an inch thick. Because the long-lasting blades are non-stick, they won't get caught in your cut.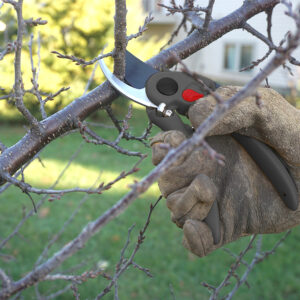 #441_Action_PRO_BRO_PG_BKG_1500x1500
When your plants really take off, you'll need a durable lopper to trim and prune them. The heavy-duty Bypass Lopper by Centurion tackles branches up to 1 ¾-inches thick and your hands won't slide on the comfortable, cushioned grip. Can't reach tall trees and shrubs? This lopper has telescoping lightweight aluminum handles for better reach and leverage that extend to 33 inches.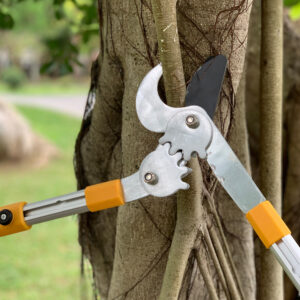 #76_DoubleGear ByPass Telescopic Lopper
You may be new to gardening, but with these essential tools every gardener needs, you'll look –and grow–like a pro.