Just as you'd care for and protect your garden tools, the "tools" at the end of your arms—your hands—deserve the utmost protection. Our advice? Get yourself a great pair of Centurion gloves.
"But what style of Centurion gloves would those be?" you ask. That all depends on a few factors. Let's review the what, the when, and the whom that'll help you pick the perfect pair.
What Work Will You Be Doing?
You wouldn't use a waffle iron to roast a chicken, right? That's why you wouldn't use thin rubber gloves to prune a thorn-filled bush. You want to use the correct gloves for the task at hand.
As you plan your springtime gardening tasks, ask yourself what yard and garden projects you'll be working on. Then find the gloves that will provide the protection, thickness, and dexterity that will help you get the job done without harming your hands.
Chances are you will work on several different types of projects throughout the season. That means outfitting yourself with a variety of glove styles.
Are you trimming a thorny hedge? Choose a glove with thick leather or suede palms and fingers to prevent punctures. An elastic knitted wrist also helps protect the area from scratches and debris. A glove such as Centurion's Gold and Black Work Glove or the Black Winter Work Glove provides puncture protection with leather and suede, respectively, and secures against errant thorns dropping inside. Both have a full heavy fleece lining for those early spring garden work days.
#4851 – Gold and Black Work Glove
#4861 – Black Winter Work Glove
When Are You Working?
Spring weather can go from wintry-mix conditions to warm and dry. You might find yourself gardening in snow flurries, digging in cold garden soil during early spring, and soon after mowing the lawn and digging planting holes.
Centurion has gloves for all the weather conditions you'll experience. Choose the water-resistant Black Winter Work Glove for jobs such as shoveling late-winter snow, turning over the garden beds, or working with cold stone walls and fallen limbs. As the season progresses and the weather gets warmer, you'll need a lighter work glove. Try the Performance Work Glove with water-repellent palms and a breathable spandex fabric for gardening tasks in moist and warm conditions.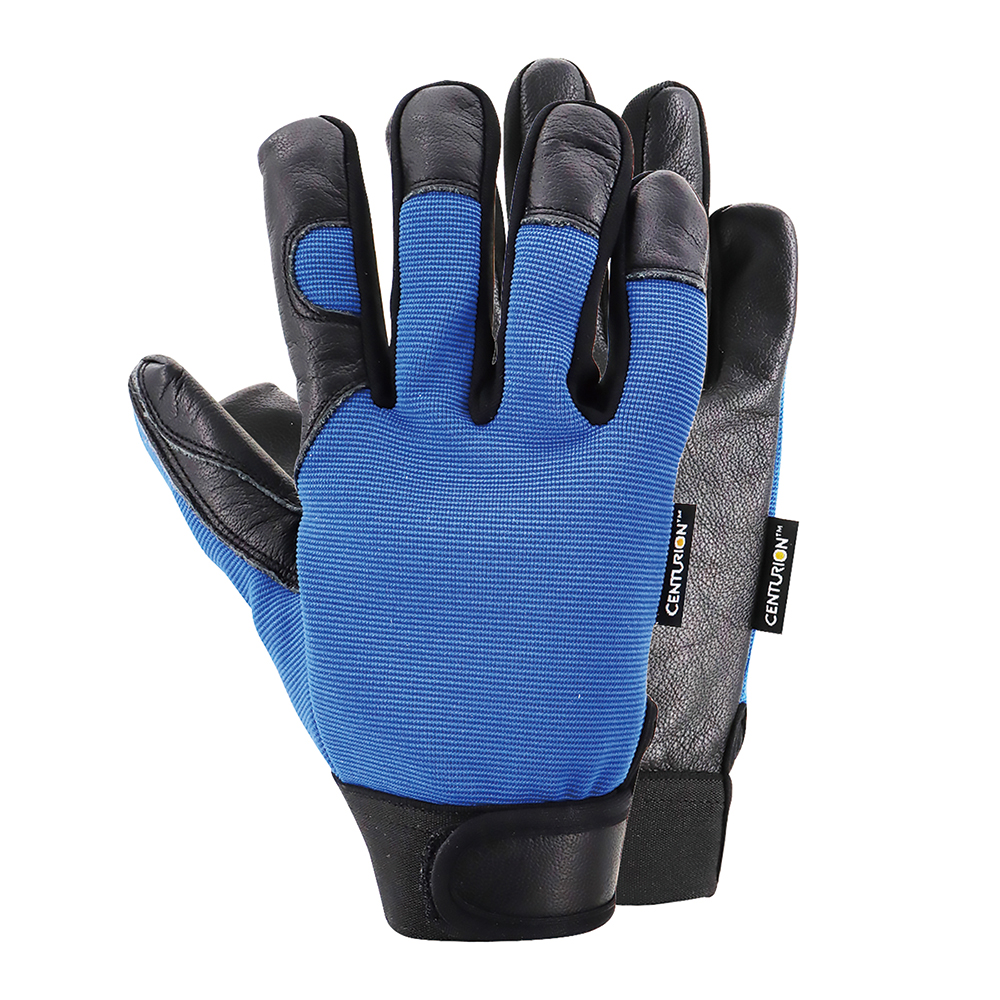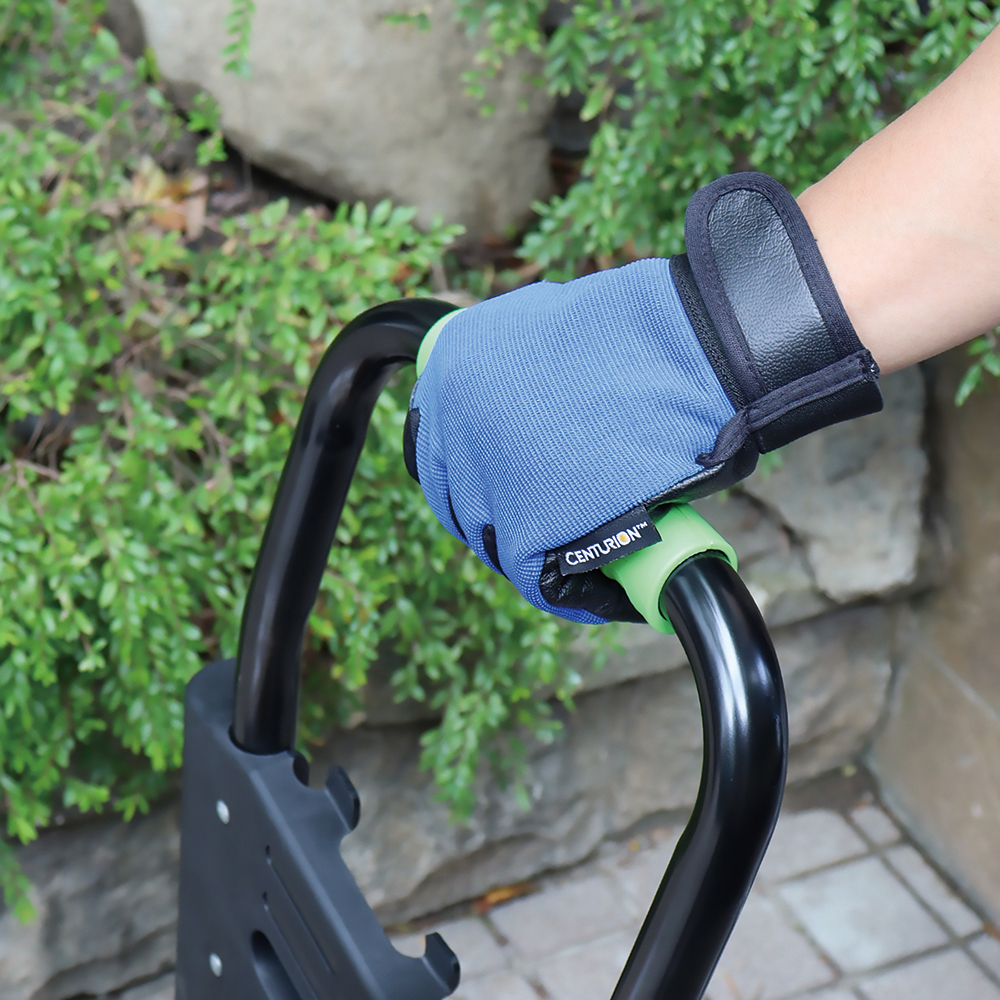 Who Is Doing the Work?
Not all gloves work for all people. Being happy with a pair of gloves—and thereby being satisfied with your work—comes down to personal preference. The best work glove for any job is one that feels comfortable.
Some folks prefer thinner profile gloves and a hook-and-loop wrist strap to control finger dexterity and tightness around the wrist. The Performance Work Glove is an excellent choice in that case. Those fingertips must be comfortable at all costs. That's why Centurion gloves have puncture-resistant finger caps. Some prefer the extra protection of a long rubberized gauntlet such as that on the Teal Yellow Winter Work Glove.
Find the Centurion gloves that will get you from the beginning to the end of spring gardening here.
#4731 – Teal Yellow Winter Work Glove